I've called Michigan home my entire life and plan to remain here throughout my lifetime; there is something about the Great Lakes that draws you in and keeps you close. My love for beachcombing, hunting for Petoskey stones and sea glass in particular, can lead to hours on end of searching if left alone too long, especially on our camping trips, which are our favorite way to explore our great mitten state.
As a mom to two adorable girls, I've become an expert at the art of attitude! Interestingly enough, both daughters having very different personalities and a decent age gap (nearly five years), are very similar in their attitude flavors. I suppose there is a fairly good possibility that characteristic came from my chromosome offerings.
This is our first year of homeschooling. It's been quite the adventure for all of us but a great experience nonetheless. Curriculum control and being able to really dig in when necessary have been amazing benefits for us, especially with both girls having different hurdles to overcome.
My background is in IT, graduated from Central Michigan University; though I've only used bits and pieces of my degree, I still am happy to have completed it. I love emojis! I know, such a dork, can't explain why, I just do.
I love Rae Dunn and anything farmhouse-related. I know, not unique these days, but my obsession with mason jars might be, I was into those before it was cool! Oh, another fun "before it was cool" fact…Peel and Stick wallpaper, the bomb! I've been using it in all places since it was called contact paper!
I'm powered by coffee, Starbucks if I have a choice. This is a night owl's fuel, which I am, and usually my most productive time. Writing, planning, organizing, it all comes to me after 9 pm for some unknown reason. I have also been known to begin baking a pie or cake at this late hour, oops!
Shopping is therapeutic (online usually). BUT it only works if it's a great deal, I'm a sucker for a bargain. My usually stomping grounds include Target, T J Maxx, Marshalls, Homegoods, Amazon (of course!), JoAnns, Hobby Lobby, Kohls, Zulily, and… I better stop.
---
My keyword rundown:
kids, mom, wife, Michigander, camping, crafts, baking, emojis, shopping, deal, bargain, coffee, Rae Dunn, farmhouse, mason jars, peel and stick wallpaper, homeschooling, beachcombing, sea glass, Petoskey stone, Michigan, CMU, Central Michigan University, IT degree, girls, work at home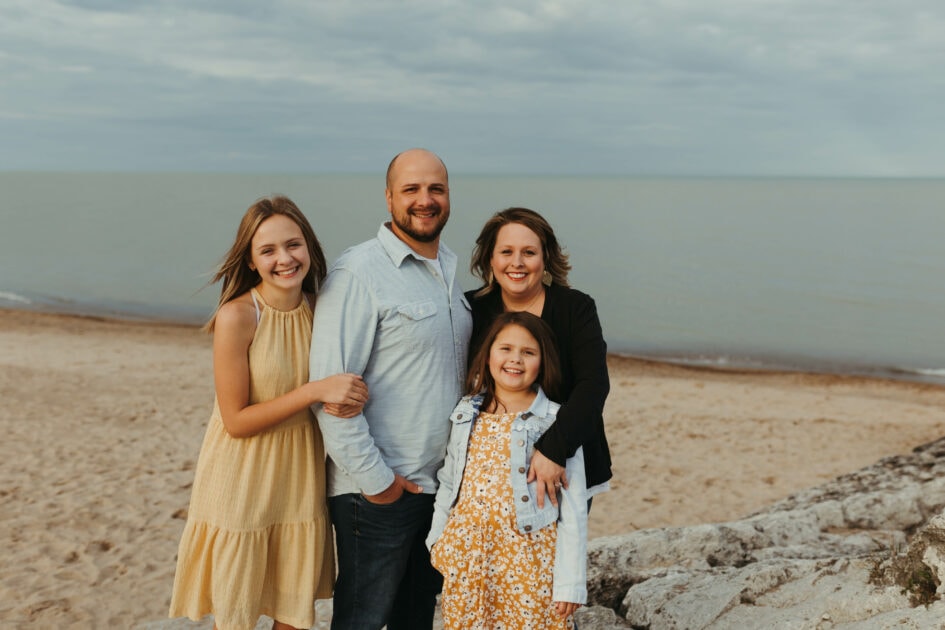 Meet the family…