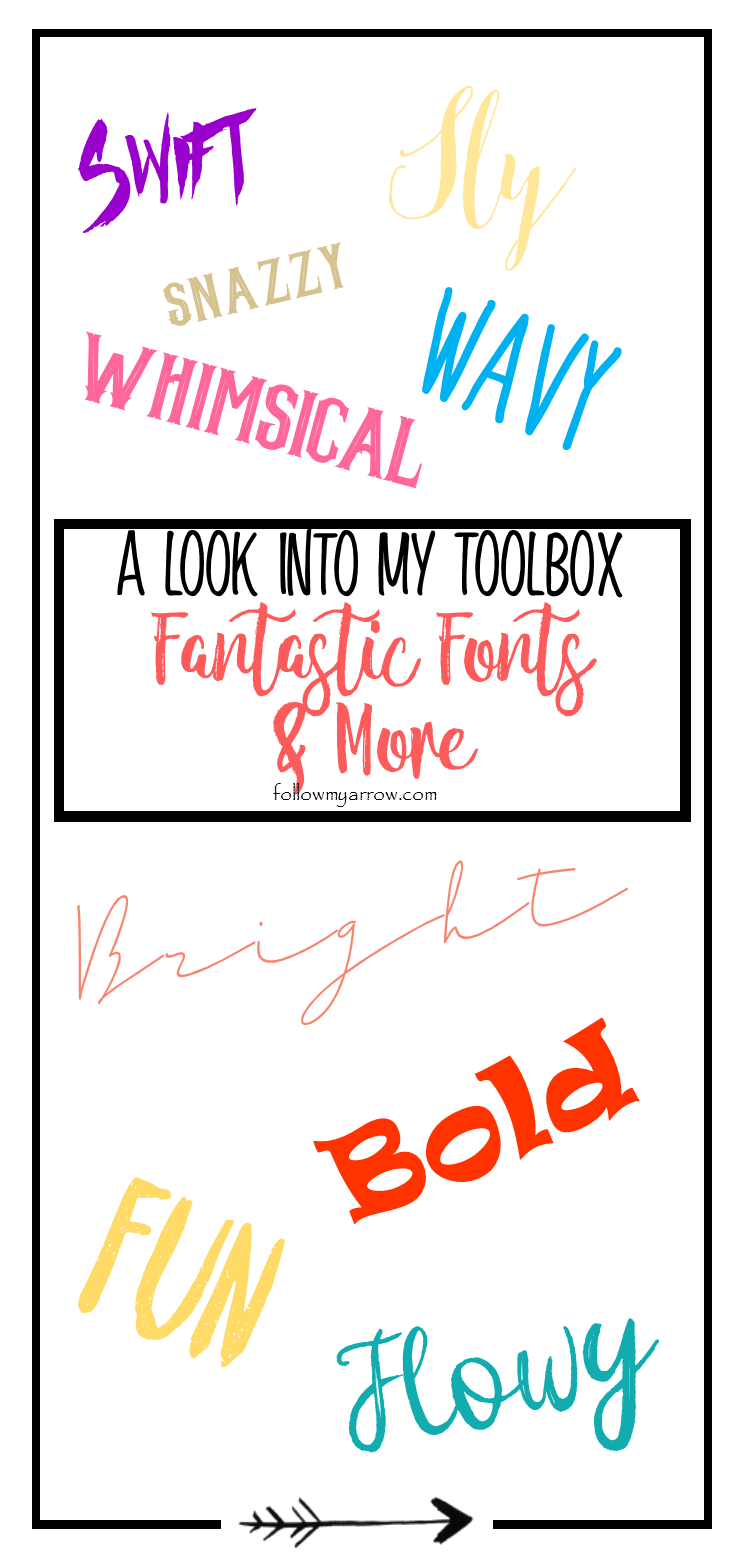 One of the first things I struggled with while creating my blog was fonts. I wanted to create a somewhat "signature" and consistent look thought out my blog and all my social media channels. I had originally thought this would be fun and fairly easy in comparison to actually building my blog framework, boy was I wrong! There is a never-ending  sea of choices! And, it doesn't end on the font! You have different thicknesses, slants, decorative swishes, brush strokes and the list goes on. Gone are the days of only choosing bold, italic, underlined and lettering size!
Now you would think your troubles would end there. Nope, you have to purchase many of the more unique fonts. So, making the right decision is even more important if you are on a budget like I was and still am. I'll be honest, I did start out with free fonts until I started to see the same ones over and over again (mainly on Pinterest). I did a little research and found that many of the pins I would have assumed came from the same person/blog actually did not. How am I going to stand out if I'm basically doing the same thing? That's when I made the decision to purchase a commercial license  for my "signature" fonts.
Here are the sites that I found the best options, both free and paid:
The Hungry Jpeg – Amazing place to find fonts, graphics, templates and so much more! They offer monthly bundles which in my opinion is the way to go to get started. Be sure to get on their email list for notifications of new bundles, weekly free fonts and $1 deals!
Craft Bundles – this is a brand new site but is an extension of The Hungry JPEG so I have no doubt it will be just as awesome. I have already purchased my first bundle from the and couldn't be any happier with it!
1001Fonts – This is a decent site for free commercial use fonts. They update it pretty often, especially with the holidays.
Behance – You will find a bundle of fonts for free here. It's a great starter for a new blogger.
FontSquirrel – Here you can find a number of free fonts but also have the option to upgrade for a low price.
This post contains affiliate links. For more information please see my disclosures here.