Today's Toy Spotlight is  
This post contains affiliate links. All options are my own and these are items that my children enjoy and would recommend to others regardless of affiliate opportunities. For more information please see my disclosures here.
Alright, so I am that parent that is okay with their child learning how to ride motorized and ATV style toys at a younger but still maturity appropriate age. We always use safety gear and supervise them when they are riding but feel comfortable with our Razor products. I'll be honest, we have more than I would like to have but, they are all used constantly so can I say NO! Our garage however, well that is a topic for another day:)
The quality Razor supplies for the price just can't be beat! We have had to replace items on the dirt bike a couple of times now, only once was due to a defective part. Dealing with their customer service department was quick and painless. The kickstand, which was the defective part (missing the spring that allows it to be put up during riding), was mailed to us very fast, like two days fast! Other items we replaced were due to excessive (yes, expensive;) use and were easily purchased from amazon. Specifically, the charger, and rubber handle grip (slight adult mishap damaging the rubber handle grip, apparently they are not equipt for adults;).

The Razor E100 scooter was our first Razor product. Oddly enough, we purchased it so that our daughter could keep up with the other neighborhood girls. I never expected to grow our collection to four in three short years!
---
 The Razor MX350 Dirt Bike came next. I actually was the biggest pusher for this one! What I really like about this dirt bike is the size. I would almost call it a mini dirt bike! It allows kids to learn how to ride without being intimidated by a large, in comparison to them, dirt bike. My daughter was 7 when we purchased it and even though she is quite tall, the bike was not at all large for her.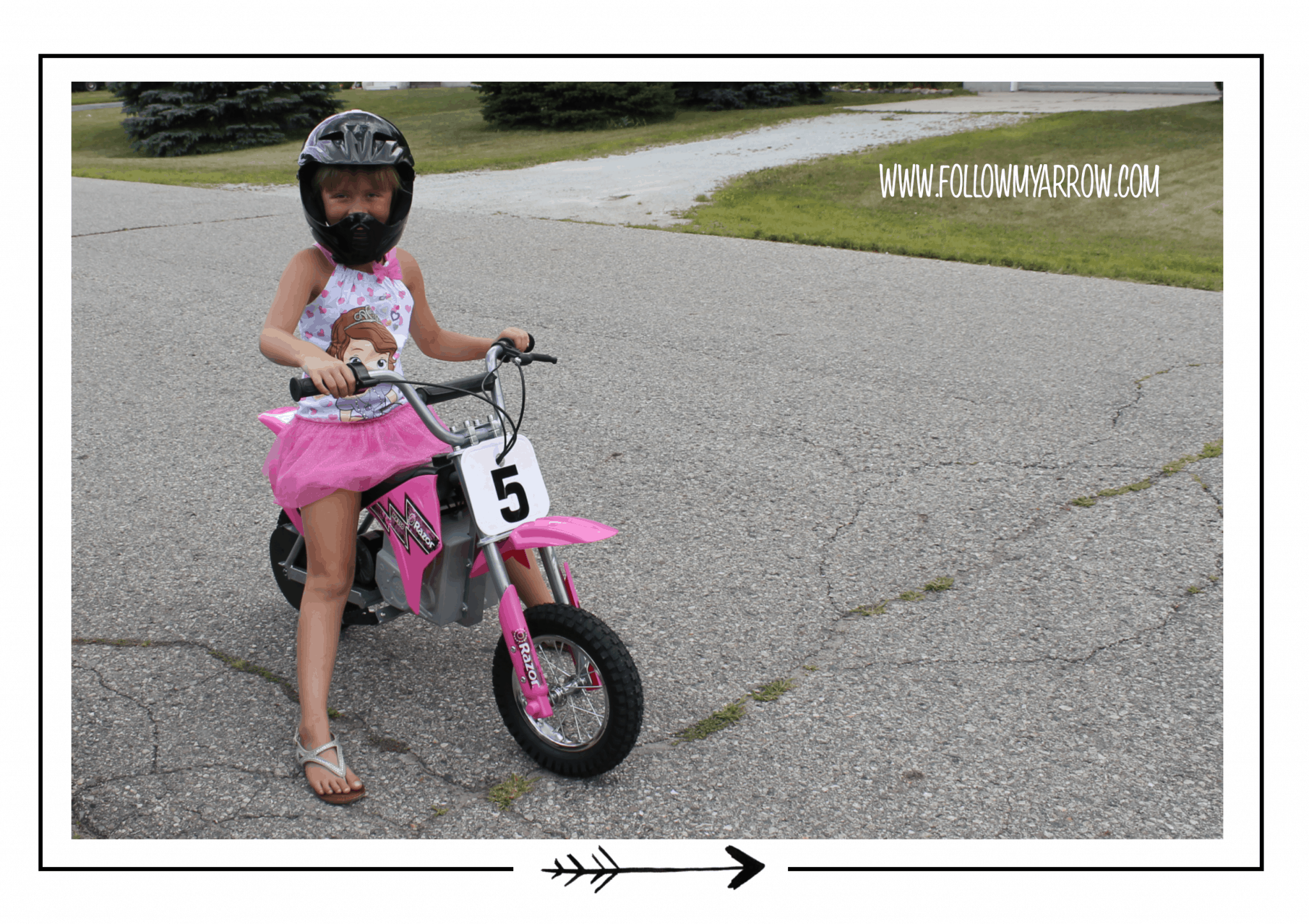 ---
The Razor Mini Mod Scooter  was purchased just this past summer for my 3-year-old daughter. She insists on keeping up with her sister so for her Razor this was perfect. It only goes 2.5 MPH so she is safe but she sure feels like a big girl!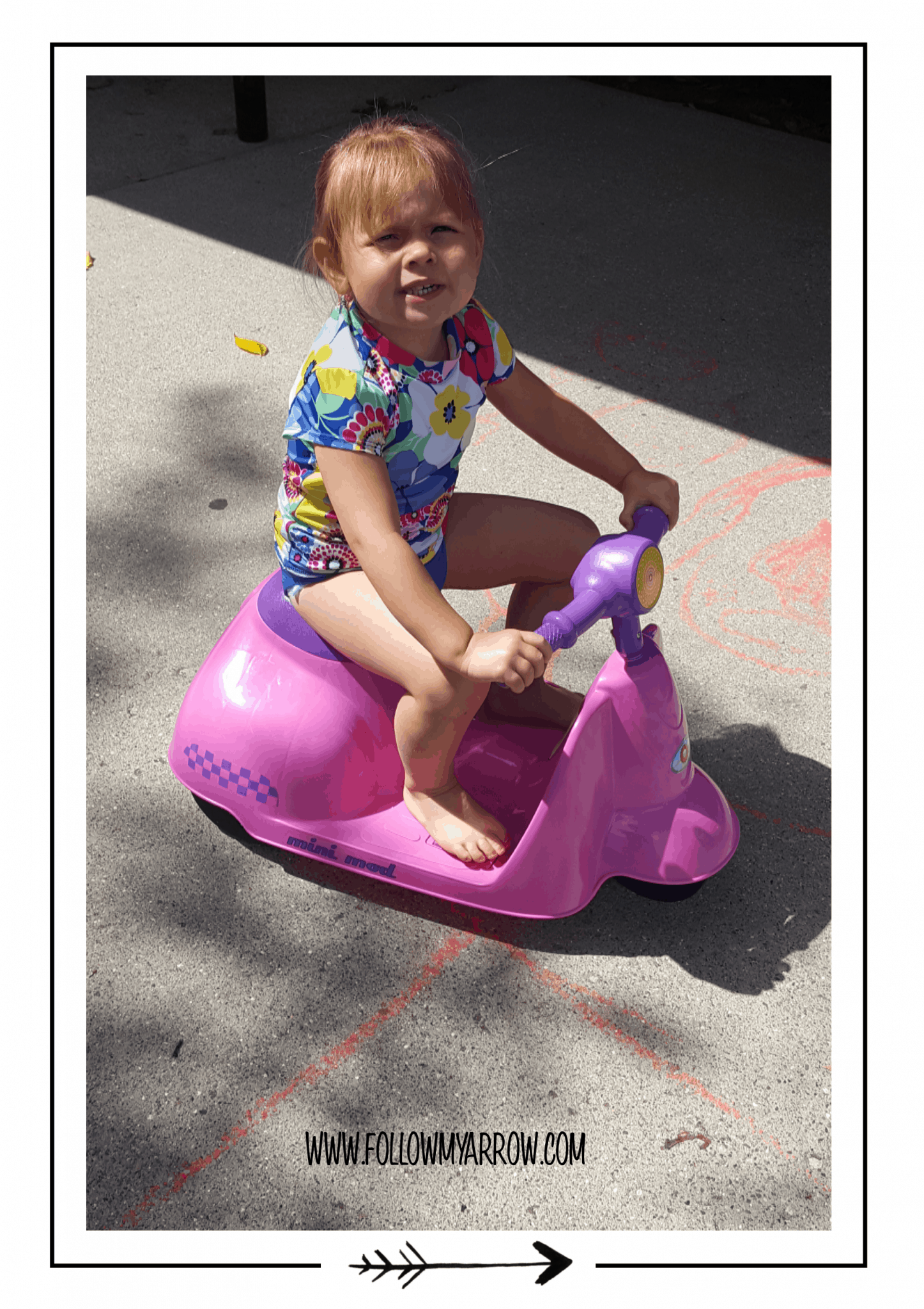 ---
The Rasor E300S Scooter with seat somehow managed to end up in our garage this summer as well. I have to admit, this one is pretty cool! It is not only a stand-up scooter but you can easily add and remove the seat for a different experience. In addition to the seat feature it also is larger and more powerful than the Razor E100 Scooter we started with.
---