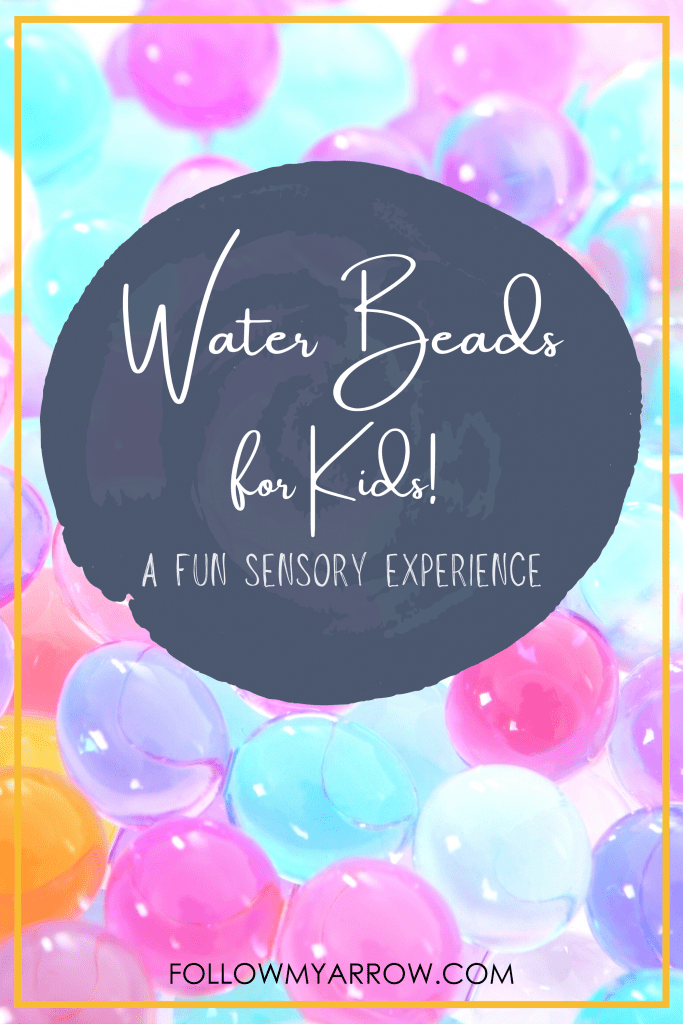 Kids love sensory play, and it's a great way to help them learn. My kids enjoy exploring textures, sounds, and colors. One of their favorite sensory activities is playing with water beads! Water beads are an easy and fun way for kids to create their own liquid potions or design new colors with those beads! They can be used in a sensory bin, or as decorations at a party for guests of all ages. The possibilities are endless so let your imagination run wild!
Water beads are a great sensory experience for kids, both in and out of the home. They can be an excellent way to help calm and soothe a child with sensory processing disorders or autism as well as any other kids who has some energy. Like I said, the possibilities for water bead play are endless! Keep reading for a list of all the ways you can use these fun tiny beads.
What exactly is a water bead?
A water bead is a tiny filled plastic ball about 1/4″ in diameter. They're usually sold in big bags or containers (typically with other small toys, near crafts) at most any store like Target or at a major discount retailer store such as Walmart and of course my favorite online store (my kids as well LOL), Amazon.
Water beads are non toxic, odorless polymer beads that come small and hard in packaging. They are not edible so if you have a child that still puts things in their mouth watch closely or wait till they are older. Place beads in water for at least 3 hours and watch the magic happen!
These water-absorbing beads will expand to 1000x their original size! Water beads are simple and easy sensory play. When you look at them you don't possibly think they will grow to be the size of a marble, but they will! I ordered mine off Amazon and they were super cheap for a pack of 20,000. Yes, 20,000 water beads are $7.95 and offer prime 2-day shipping if you're into that sorta thing! You can even get more beads! They have packs with up to 80,000 water beads! You could fill a whole toddler pool with them outside and let them have at it for hours! 
How they work
The idea behind these little spheres is to soak them overnight and let kids play with them outdoors once they've absorbed enough water; the beads can be squeezed together between fingers or thrown into the air to splash onto unsuspecting friends! They are also a sensory experience toy that helps children relax and have so much fun. They also soothe stressed and anxious children because of the weight of the water beads.
Water beads with autism and SPD:  Children who have sensory processing disorder can benefit from water beads because the pressure from squeezing them releases endorphins in the brain, giving them their own calming sensory experience! These children can also use their own water beads as a tool to help them with sensory issues. For example, they could carry the bag of beads around in their backpacks and squeeze them whenever they need to relax or relieve stress! It's a great alternative to chewing on your shirt sleeve or pencil erasers and less messy!
Limitless Uses
Water beads are great for play indoors on a rainy day or outside in the sun! These water beads do not leave a sticky or slimy residue behind so clean-up is a breeze. Some ideas for fun indoor play would be to put them in a larger tub or basket at the table and let your child squish around! It's amazing how soothing this is for kids, especially for one that may have some developmental disability, on the autism spectrum, or just has a lot of energy! Another idea would be to put out some cups so your child can sort the different colors of water beads, you can work on colors, patterning, counting, you name it! The ideas are endless. 
Outdoor play can get a little crazier because we are outside and clean up is much easier! One idea that pops into mind is filling a toddler pool with these beads and let your kids squish and squeeze around in the toddler pool. Scooping and dumping into sand toys and just exploring their senses! Sounds so fun I want to join in! haha.
You can always bring tubs or buckets outside and let your kids explore them however they choose. Sorting and counting just like inside. Add water balloons or water balloon babies if you dry a face on them and add an element of pretend play. You can add some shaving cream for another element of fun! You could do this inside or outside but outside allows for easier clean-up (wash down with the hose haha). 
Lots of fun ideas for inside or outside and there are even more great ideas from the artful parent if you are feeling excited and want to soak up as much water bead knowledge as you can! 
Grab My Scavenger Hunt Printable Here!
And enjoy these last few days of summer.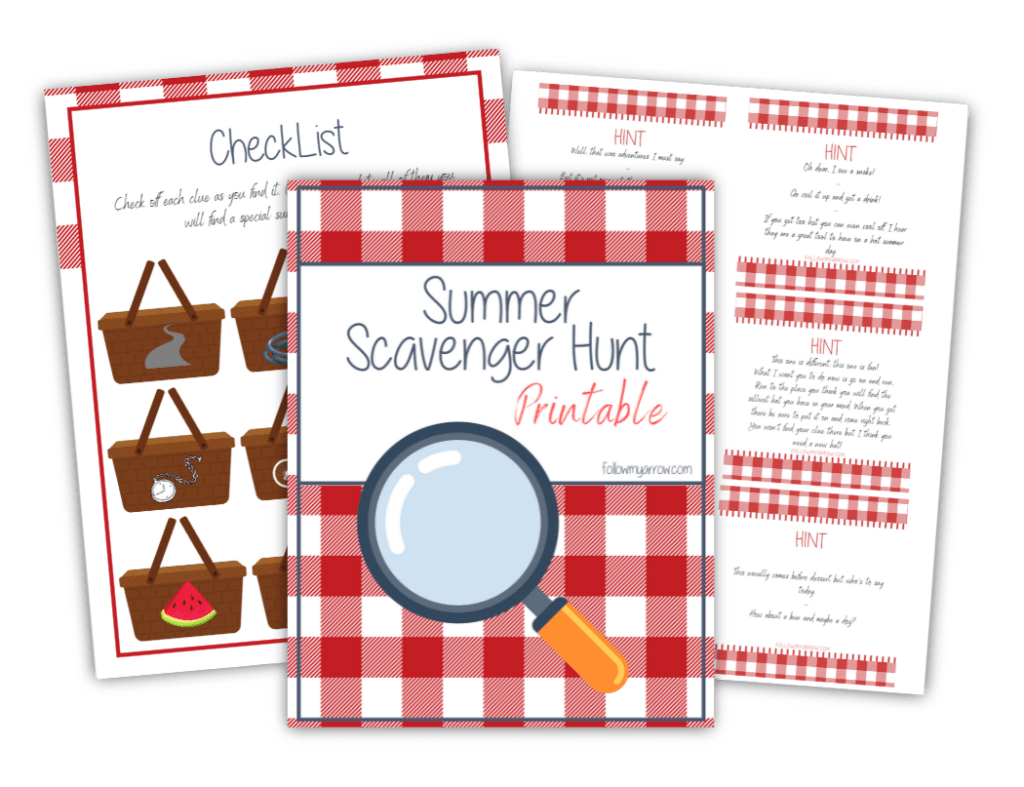 More Ideas:
Water beads can also be put into flower pots filled with soil, and your plants will grow quickly because they absorb 10 times their original size! They're super cool for kids (and grown-ups) of all ages! Water beads are so versatile there is no limit to the ways you can play and use them!
They are also great to use with hot or cold therapy. They can be chilled in the refrigerator and when placed on a sore area, they'll stay cold for about 30 minutes and it feels delightfully refreshing!
Put them in a snow globe (the small ones!) and let your kids shake it up while watching the "snow" fly.
Pour them into a kiddie pool or bathtub with some fun toys and have a splashing good time!
Fill up an old water bottle with the beads and freeze. Afterward, place the frozen water bead in warm water to release some of the heat. They are great to soothe hot or sore areas of your body such as back pain or a pulled muscle.
Fill a balloon with water beads and tie a knot right in the middle, they'll squish out of the opening when you squeeze it!
They're great to use while taking a bath or doing a foot soak. The weight from the water beads will feel so much better than those rocks some people put in their tubs.
Put them in a spray bottle and shake them up for a cool mist. Use this at the beach or on hot days when you're playing outside!
Benefits
There are some great benefits to water beads. These beads provide a calming and soothing experience for children with a sensory processing disorder or children with autism. They provide a calming experience for children and even adults that may not have any sensory processing disorders. It's a great soothing and calming tool for all children.
Sometimes, kids can get so excited or worked up. Water beads can help relax children at that moment. Moms know, sometimes kids just wake up on a rampage for no reason and you think oh man it's going to be one of those days. But, what if it doesn't have to be. Get out those water beads, and let your little one go to town squishing and holding them, and working on those fine motor skills. Before you know it they are actually sitting or standing still in one place for more than 2 minutes! You're welcome 🙂 haha.
Still have more questions? Check out the FAQ
How long do water beads last?
It depends on how you use the beads. If they are just sitting around then they can last for a month or two, but if there is some sort of activity going on with them, such as being squished repeatedly in one spot after another or overly heated and cooled, they may break down more quickly. It all really depends on how much use they get.
How will I know if they are bad?
If water beads start to develop a strong smell or have an off-color (if they are supposed to be clear), then it may be time to throw them out. You need to avoid having mold, mildew, and bacteria growing on these beads because they can get absorbed into your skin, which will not be pleasant and could make you quite sick. 
Are water beads harmful if swallowed?
No, water beads are generally considered safe to swallow. Water beads are soft and non-toxic rubber that will typically pass through the digestive system without any problems. While water beads are non toxic typically, as a parent, we want to be just as diligent to avoid this from happening and consult the appropriate authorities should a situation arise. Please remember, they are still a choking hazard for babies and toddlers 🙂
How should I clean water beads?
The best way to clean your water beads is sort of the same way that you would clean a baby bottle or pacifier if you have little ones at home. You can wash them in warm soapy water then soak them for 10 minutes or so in a diluted bleach/water solution (1:10 ratio) and rinse thoroughly. Then just set them out on a paper towel or drying rack to dry.  
How do I store water beads?
The recommended way to store your water beads is to keep them in a cool/dark place where there are no extreme temperatures or weather conditions. 
How do I stop them from sticking together?
One way to keep water beads from sticking together is by adding conditioner to them. The silicone in the conditioning agent will help smooth out the surface of the beads and make them non-sticky so they can easily be picked up. Just add a little bit at first until you find the right amount that works for you.
How do you get rid of water beads?
You have to get your water beads off of surfaces and out of cracks or crevices. The best way to do this is by using a dustpan, a vacuum cleaner, or one of these nifty devices called Push Mop Pads that use the power of static electricity to sweep away the beads as you mop. You can also use a broom or your own feet! Then you will want to dispose of them by putting them in the trash or recycling bin, whichever is more appropriate. Just avoid and sinks or toilets as they will clog drains.
Get yourself some water beads!
Water beads are a great way to keep your kids engaged in a fun and creative activity. The possibilities of what they can do with these water filled balls are endless! You'll never know what the next idea will be, but you'll find that it's always worth trying out new things with them. Whether they're just sitting around or getting active, there is no wrong way to use water beads. They offer hours upon hours of entertainment for all kids- young and old alike!
Let's Talk!
What was your experience with the water beads?
Did you find them helpful?