The Fairy House
It was very simple and "Green" more or less. I had both the kids pick out a plastic bottle to be the fairy house and a design they wanted. Hayden used a Mountain Dew 2 liter (she has an obsession with Michigan State right now:) and Taylor a Coke bottle. I also added to the garden with a Mott Apple juice bottle.
---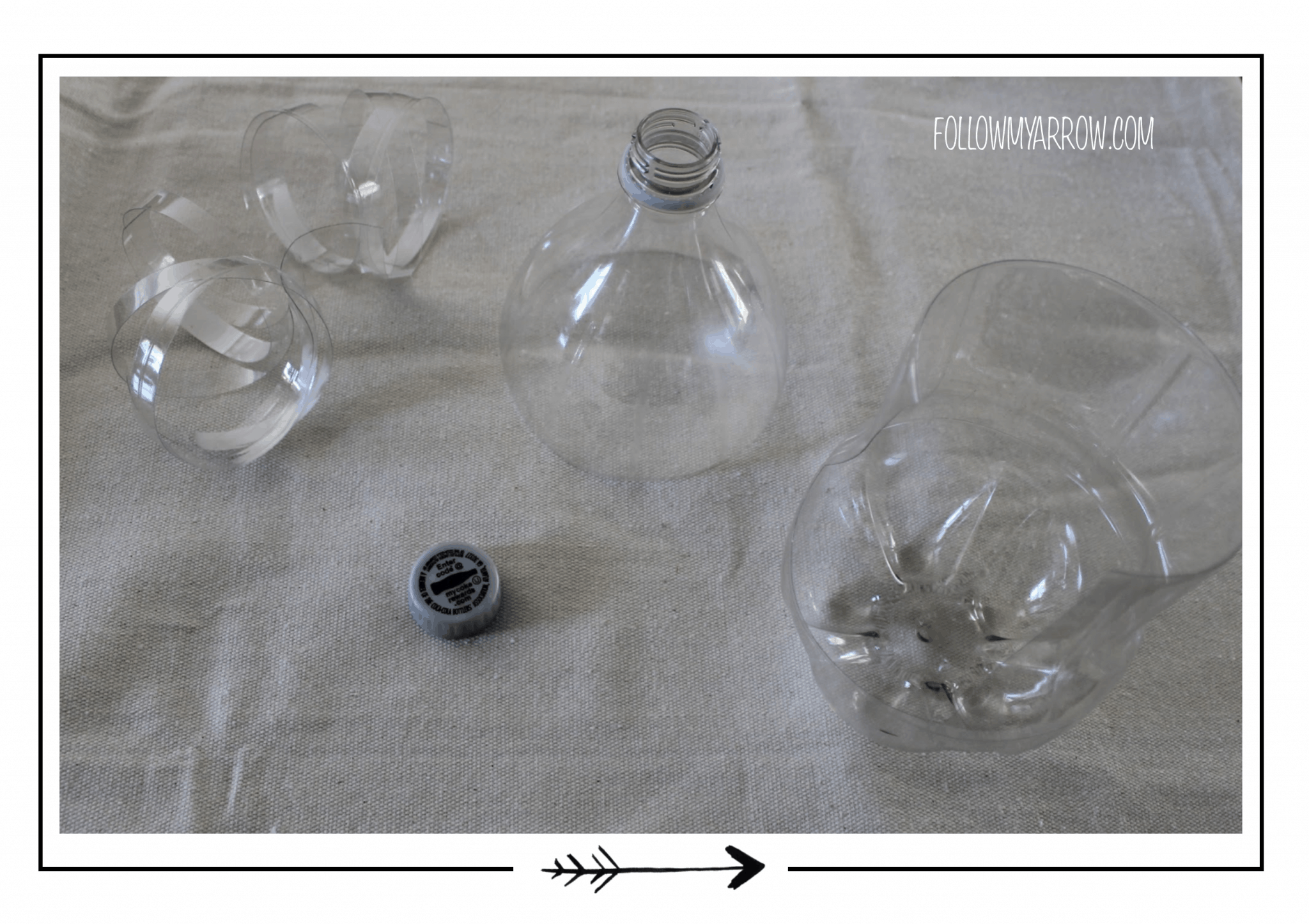 Step 1:
Cut the top off of the bottle. What I try to do is follow a line or groove already in the bottle to make it easier. I also try and allow for enough room to make petals or some kind of rim.

Step 2:
You will want to overlap the top onto the bottom so that you can secure it with either glue (not hot glue, it will melt it) or a pin punch. Remember each bottle will be unique and there is no wrong way to do this.
Step 3:
At this point, you will need to decide if you want to make a bird house or ground house for your fairies. If you will be making a birdhouse then you will need to remove the bottle top and flash your hanging string through the opening. If not then paint the top and tighten it back on the bottle.
Step 4:
PAINT PAINT PAINT!!~!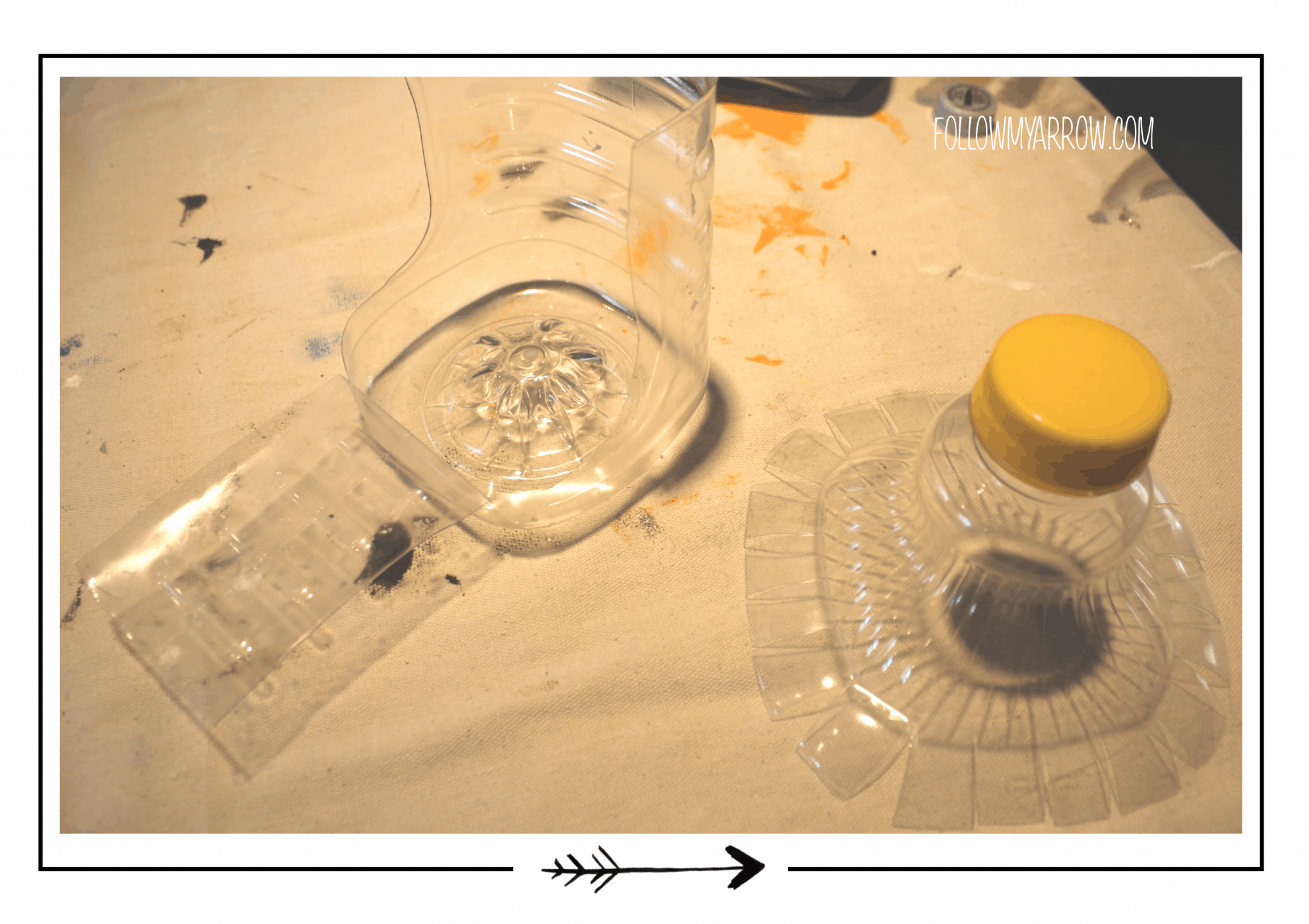 Step 5:
Get CREATIVE! Cut a door and/or windows for your fairies to enter and/or see out of. I cut a draw bridge in my Mott apple juice bottle and made a flower type top out of the Mountain Dew bottle.
Want to see what we did with them when they were finished? Head over to my Fairy Garden post here to find out! You won't believe how neat it turned out!