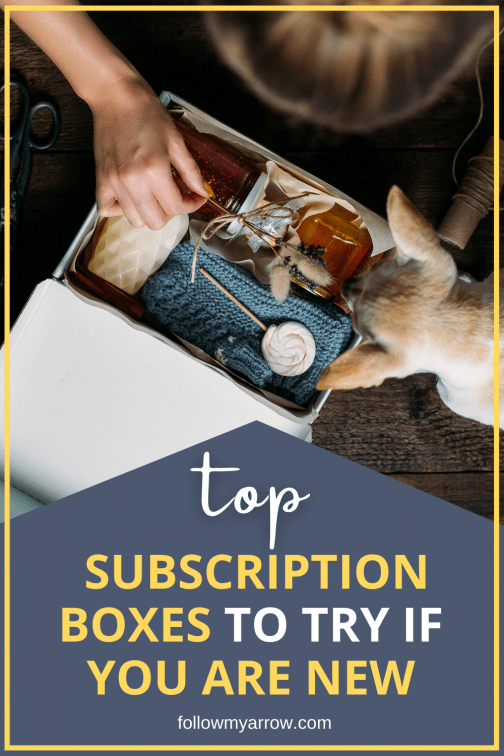 Subscription boxes are a favorite for my family. Over the years, we have experimented with everything from clothing to cooking, crafting to learning, makeup to meal planning; we are really up for anything!
Why do we love subscription boxes?
Well, a few primary reasons:
conveniences

variety

price
Convenience is something I appreciate as a busy mom and having many options allowing a box to come on my schedule, regardless of the product type, is huge.
Variety is fun and welcome because it pushes us out of our comfort zone (especially clothing for the momma, I'm a creature of habit and tend to get stuck in a rut) and allows us to try new things.
Price is always important; it's no good if to have this convenience, you need to spend significantly more. Luckily it is usually decent and gets better the more extended subscription period you commit to.
To help with your decision, I've put together a list of my top X to try if you are just getting started in the world of subscription boxes.
Cratejoy enhances your life through the discovery of unique product experiences catered to you! They feature the most exciting gifts and subscriptions in the world, conveniently all in one place. The fact that you can shop for pretty much any type of bundle you are after makes them very unique and very accessible for anyone just trying out their first subscription box. Honestly, though, I'm a regular, so it's an excellent stop for anyone!
My current loves from CrateJoy include The Appalachian Mercantile, Banyan Tree Kidz, and The Happy Glamper.
Raddish Kids was actually the first subscription box that caught the attention of my girls! It's a cooking club just for kids and sure creates a lot of smiles. What's neat is that each subscription box includes three recipe cards with easy-to-follow instructions AND a tool that will be needed for that month's recipes. They will also learn a skill which will be explained on a lesson card, so it is not only fun but educational!
The Kong Box is for your favorite pooch! Yes, there is even a subscription box for dogs, and this one is hands down the cream of the crop. It has so many choices for you to personalize the box to fit the need of your dog, such as size, age, and need (Is your dog a digger or a chew? maybe overweight? Things like that.). For me, this is extremely important because we have a Chesapeake Bay Retriever who is destructive with toys, to put it lightly, LOL! Yet, the quality of items sent in the Kong Box has upheld up to her abuse; I'm happy to report.
Stitch Fix was my very first experience with subscription boxes. It was a mom splurge because I needed a wardrobe refresh, and after two failed trips to Kohl's, yes, the only place I shopped for myself at that time, I needed some help. What's great is the sizes available; not all companies offer extended sizes. They also help you determine your size by providing the size you currently wear in popular brands. This allows them to find you comparable options in the brands they'll be sending you. I was lucky enough to keep all of the pieces sent in nearly every box!
In a world where so many subscriptions are digital (Netflix, Spotify, Masterclass, etc), it's fun to participate in one where you get cool stuff in the mail every month—real stuff that you can actually touch! Maybe one of these favorites in my family will become a favorite in yours too.