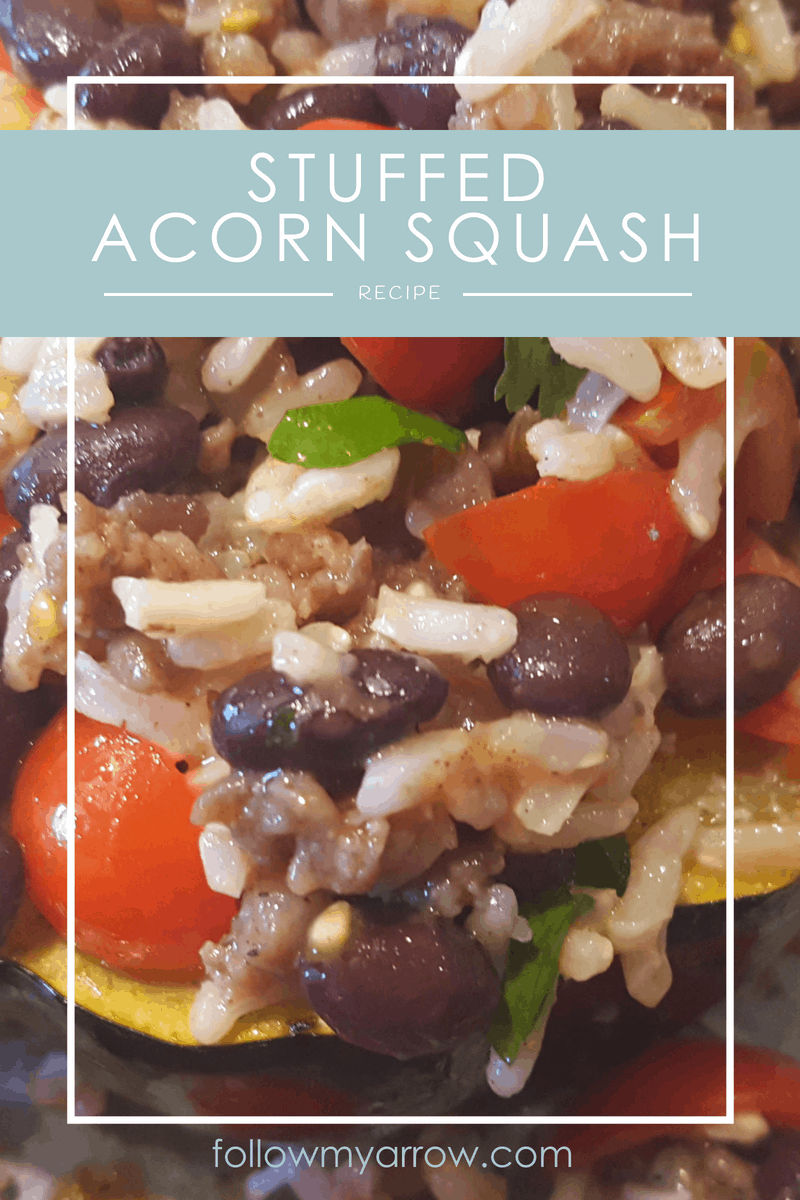 The Most Delicious Stuffed Acorn Squash Recipe You Will Ever Make!
Our garden this year has produced so many wonderful fruits and vegetables. I just love being able to walk out into the backyard and see what's ripe and ready for the picking! This acorn squash recipe is perfect for the end of summer, start of fall transition of getting ready for the season of hearty meals. It not only is filling but also full of fresh ingredients which helps lighten it up just enough. The combination of sweet and savory is balanced perfectly! I have also used the leftover filling on nachos with a bit of extra shredded cheese, YUM!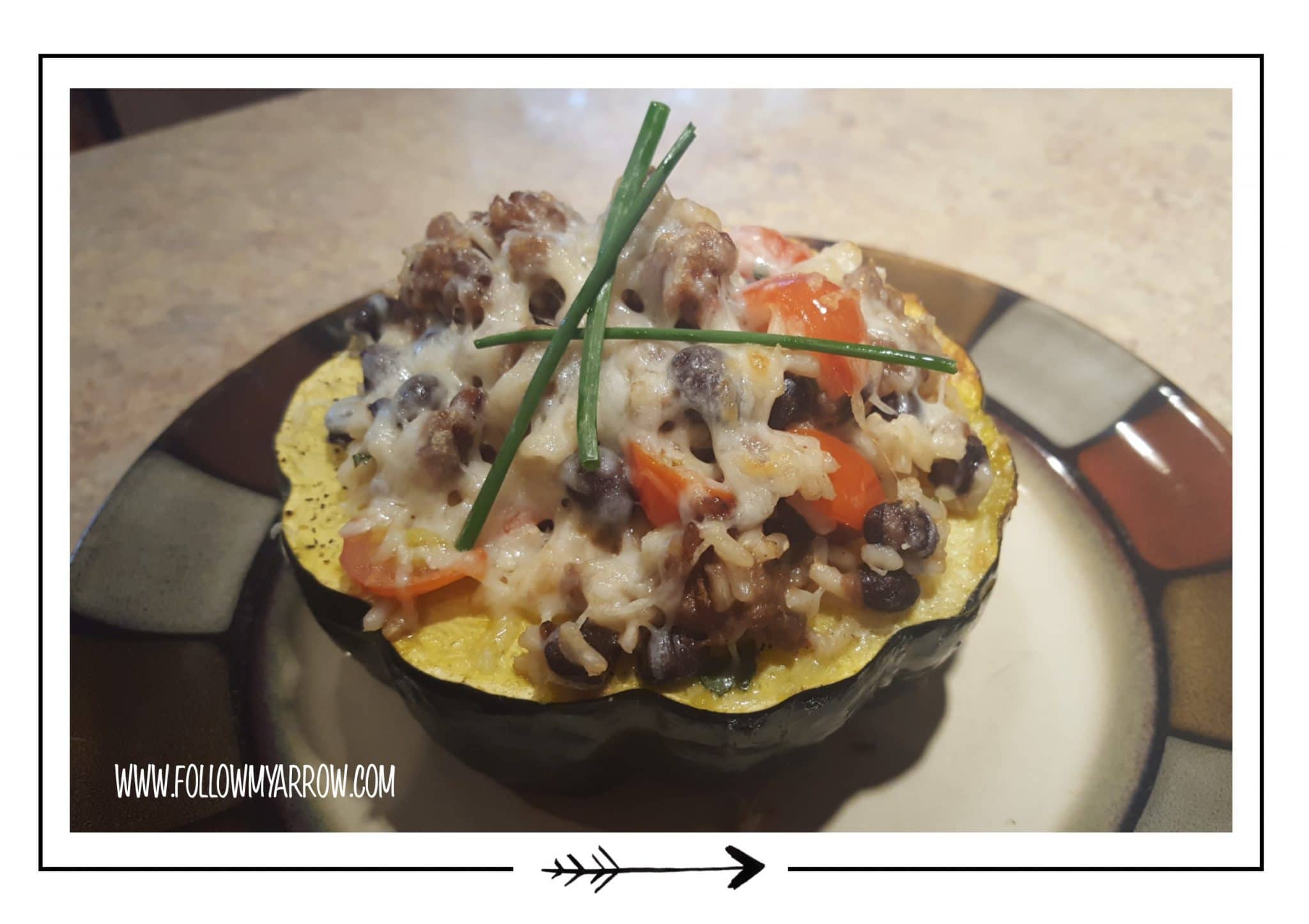 The BEST Stuffed Acorn Squash Recipe
Cuisine:
Fall Favorites, Italian, Mexican
Ingredients
2

Acorn squash

2

Cups

Black Beans

16

Ounces

Italian Sasage

1/2

Red Onion

Finely Chopped

2

Cup

cherry tomatoes

Quartered

1

Bunch

Cilantro

2

Cloves

garlic

2

Cups

Italian cheese mix

Shredded

2

Tablespoons

Cinnamon

Ground

1

Teaspoon

Cumin

Ground

2

Tablespoons

Brown Sugar

Extra for sprinkling as well

2

Cups

Cooked Brown Rice

(1 cup dried + 2 cups water)

2

Tablespoons

Lemon Juice

Salt

Pepper

olive oil

Chives

For garnish
Instructions
Preheat Oven to 400F

If cooking brown rice, start to package specifications. (Usually, 1 cup dry to 2 cups water and a tbl butter, bring to boil and then reduce to simmer for 45 mins)

Prepare acorn squash. Wash well with cool water and dry. Cut bottom point to make a flat base (be careful not to cut to much off). Cut stem to make flat top (again, be careful to cut just enough off to have a flat surface to work with). Cut in half with wise so you are with two similar sized pieces. Remove all seeds and strings from center of each leaving the perimeter in tacked.

Place each half, base down, on a baking sheet lined with parchment paper. Lightly coat with olive oil and sprinkle a dusting of salt and pepper on each. Place in oven and bake for 30 mins. Remove and add butter slivers around edge of each squash and lightly sprinkle with brown sugar. Bake for an additional 5 mins or until butter is melted. Let cool slightly.

In a skillet, add 1 tbl of olive oil, diced onions and minced garlic. Sauté for 2-3 mins. Add in Italian sausage until cooked through. Season with Salt, pepper, Cinnamon, Cumin and Brown sugar. Add Black beans and then set aside.

Dice cherry tomatoes and toss with lemon juice. Roughly chop cilantro and add to the mix.

Once rice is fully cooked, add to tomato mix, stirring lightly. Combine with sausage mixture.

Scoop combined mixture into each acorn squash cavity, packing down slightly, until full. Sprinkle Italian cheese mix on top. Bake for 5 mins or until cheese is melted.

Garnish with Chives and serve!